Don't take the CEO job at a successful company
Becoming CEO of a company is a dream job for many managers. Becoming the CEO of a successful company with high growth rates is an even better gig for many managers.
Well, good luck. The problem is that new CEOs are compared to their predecessors whether they like it or not. And the more successfully their predecessors were, the more likely it is that the new CEO will be fired quickly for underperformance. A study from the University of Miami showed that investors and directors of a company form their beliefs about the true value of a firm based on past experiences. If a company had a successful CEO that increased the firm value significantly during his or her tenure, then the owners come to believe that this has to continue. If the new CEO then cannot live up to these expectations it is likely going to be a rather short tenure. 
Risk of CEO being fired relative to firm's performance under predecessor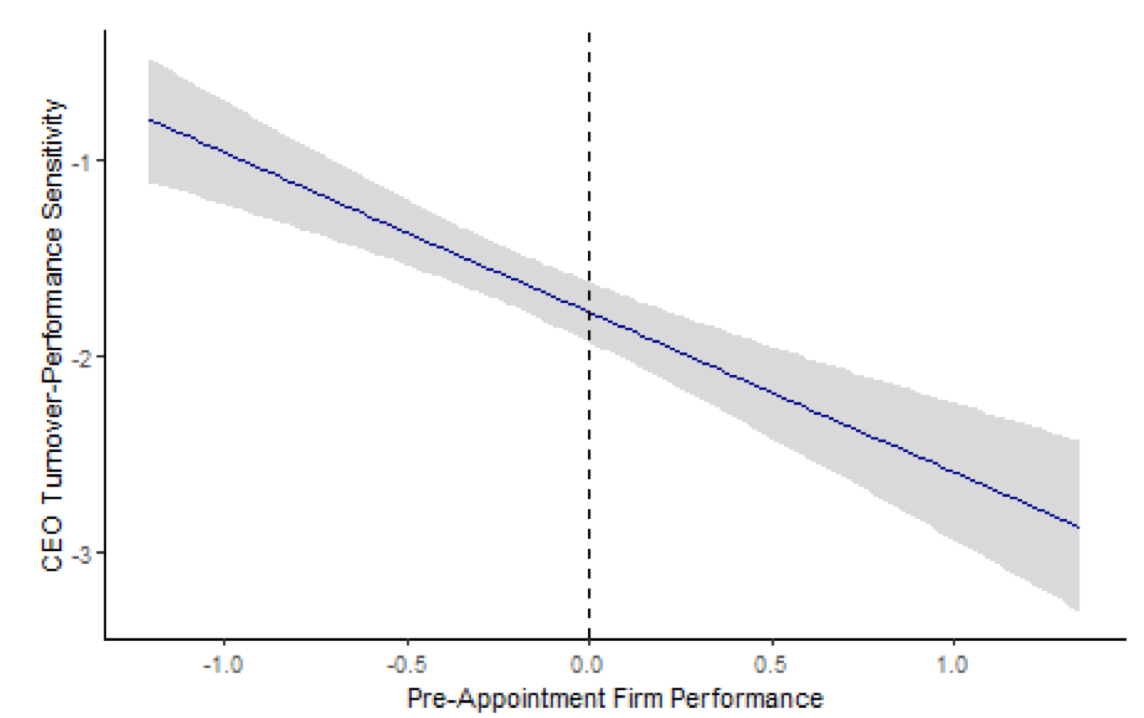 Source: Minutti-Meza et al. (2020).
This behaviour of directors and shareholders can give rise to boom and bust cycles in businesses. A successful CEO leaves the company after a successful stint at the helm of the company. This shapes expectations for the future, but inevitably a crisis or a recession hits and the company's performance dips. The new CEO gets kicked out due to a lack of performance and turnover in management increases. The company's performance gets even worse because the high turnover in leadership leads to a lack of guidance for the rest of the firm and a lot of reorganisations and reshuffling – all of which increase costs and reduce productivity. Eventually, the company becomes such a troubled company that the expectations of a new CEO are low enough and the new CEO can work in peace for a while to turn the company around. This CEO then becomes the new successful CEO that is hard to follow.
It is effectively the same effect that happens at so many football clubs that change their managers after a string of disappointing results. And the more they change their managers, the more insecure and confused the team gets because very new manager brings with him a new tactical setup, new players, and new coaching staff. There is a lot to be said about keeping a manager in the team for a long time. Just look and Manchester United under Ferguson and since he left. Or Arsenal under Wenger and since he left. The list goes on…
Investors need to be aware that the same can happen in companies, with potentially devastating effects on the share price. Companies with more volatile earnings and more volatile share prices as well as smaller companies are particularly prone to this effect as the charts below show. This is no surprise since more cyclical and businesses tend to have more ups and downs and thus the comparison of a successful CEO and a less successful CEO shows up as a larger performance gap than for less cyclical businesses. Similarly, in smaller companies the pressure on a CEO from a small group of unhappy investors can quickly become too much, while in larger companies, the investor base tends to be broader and more investors are willing to give a new CEO time to prove himself.
Likelihood of being fired as a function of firm volatility and size

Source: Minutti-Meza et al. (2020).