Discover more from Klement on Investing
Thoughts on financial markets by a grumpy, middle-aged German. What more do you want?
Over 10,000 subscribers
How Facebook and Google create a kill zone
I have invested in technology companies for almost three decades now and if there is one thing that I used to take for granted it is that no industry changes as fast as the technology industry. Just think of internet search engines. When I was a student, the search engines of choice were Altavista and Lycos. Later came Yahoo and then Google. And since then? Nothing. Google rules the world of internet search. Similarly, in social networking, there were many competitors around (Geocities anyone?) before Facebook came along. Today, Facebook and Instagram (owned by Facebook) rule that space.
If you had asked me a couple of years ago, I would have said Facebook will disappear open day and be superseded by other social media platforms. And while many younger users switch to TikTok and other platforms, Facebook doesn't seem to decline. Both Facebook and Google have become so big and so dominant in their respective fields that they form a quasi-monopoly and can simply buy any competitor that may have a platform that is able to surpass them in the long run. 
A new study by researchers from the University of Chicago documented how Google and Facebook defend their dominant market position by simply buying up any serious competitor and thus stifling investments in social media and internet search companies. 
There is a suspicious decline in VC investments in social media startups for the last four years or so.
VC investments in social media companies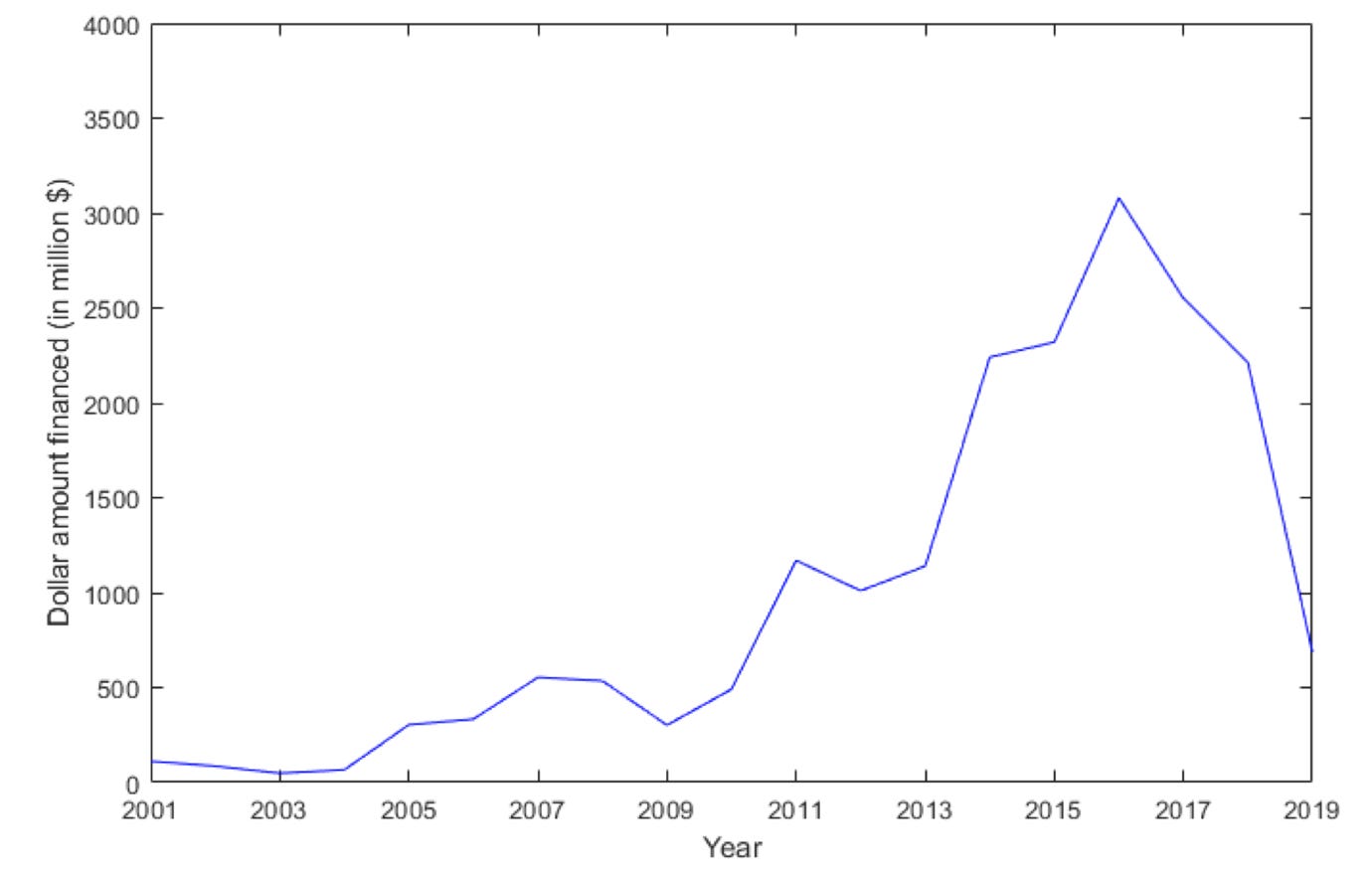 Source: Kamepalli et al. (2020).
This decline is mostly fuelled by the fact that VC investors see no opportunity to compete with the might of Google or Facebook. This becomes particularly clear when one looks at the VC investments that flow into software startups. If Google or Facebook recently acquired a competitor that field experiences a significant decline in investments while other areas see additional investments. Venture Capitalists call these areas where Google, Facebook, and other major companies suck up every competitor before it can become a threat the "kill zone". And these kill zones reduce competition and ensure that Google and Facebook can continue to dominate their respective markets. And while that is great for investors in Google and Facebook (after all, monopolies make the most money) it is bad for consumers who eventually will end up with a product that isn't very good but a necessity to have. Just remember Microsoft Office software and the Microsoft Windows operating systems. They are worse than most of their competitors but irreplaceable due to their dominating market position.
Relative VC investments after Google/Facebook acquires a competitor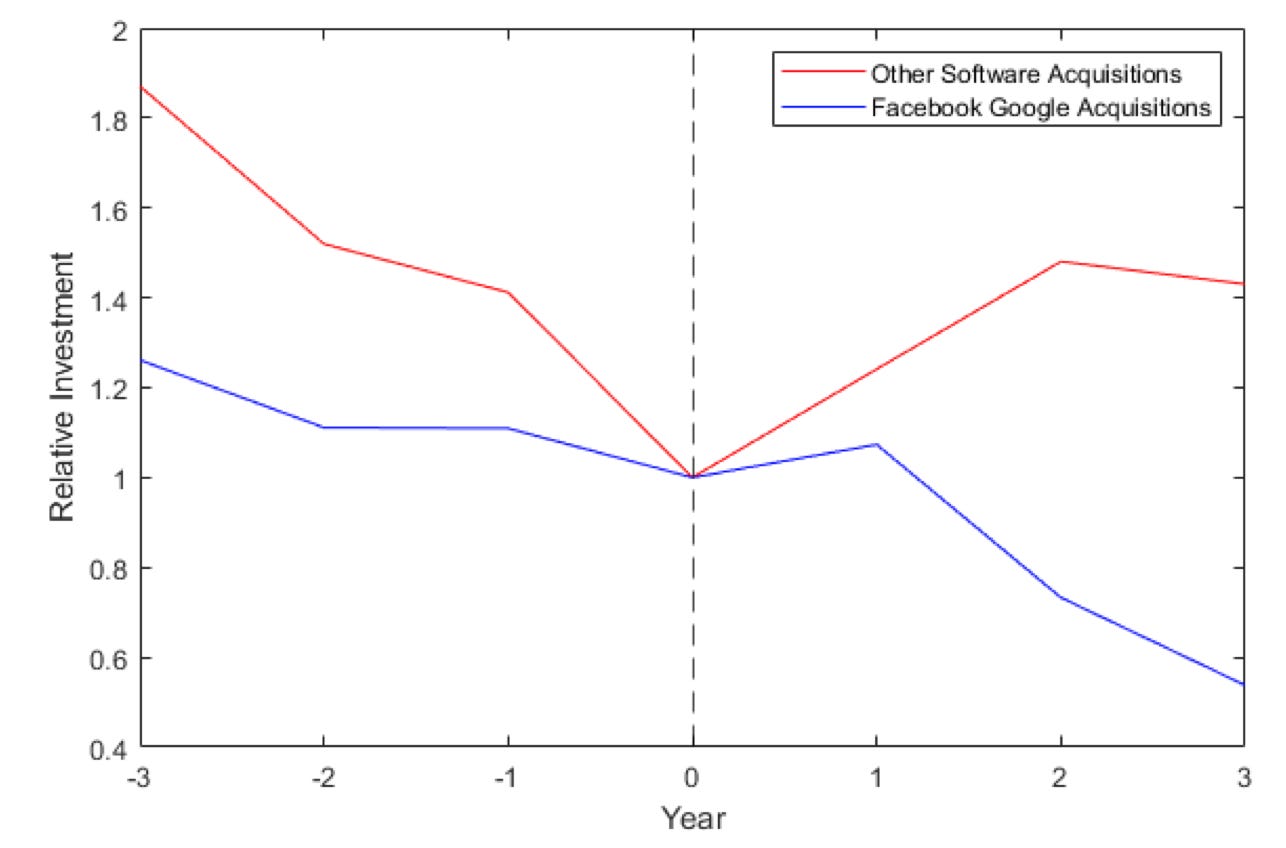 Source: Kamepalli et al. (2020).