Spotify should open a hedge fund
We all know that the music we listen to influences our mood. If we listen to upbeat music (e.g. this song) we tend to feel better and are more optimistic about the world and our life. If we listen to depressing or sad songs (e.g. this one) we feel more depressed and pessimistic.
You may not know this, but Spotify has trained an AI based on the input of music experts and the general public on practically all songs in its database. For each song, there is a valence score that describes how upbeat it is. The scale ranges from 0.0 for depressive songs that make you want to kill yourself to 1.0 for songs that are like being high on illegal drugs for the first time (not that I have any experience with that).
In what can only be a case of lockdown fever, a group of researchers from New Zealand has examined the average valence of the top 200 songs played on Spotify in the US every day in 2017, 2018, and 2019. 
Here is the result:
Average daily valence of top 200 songs on Spotify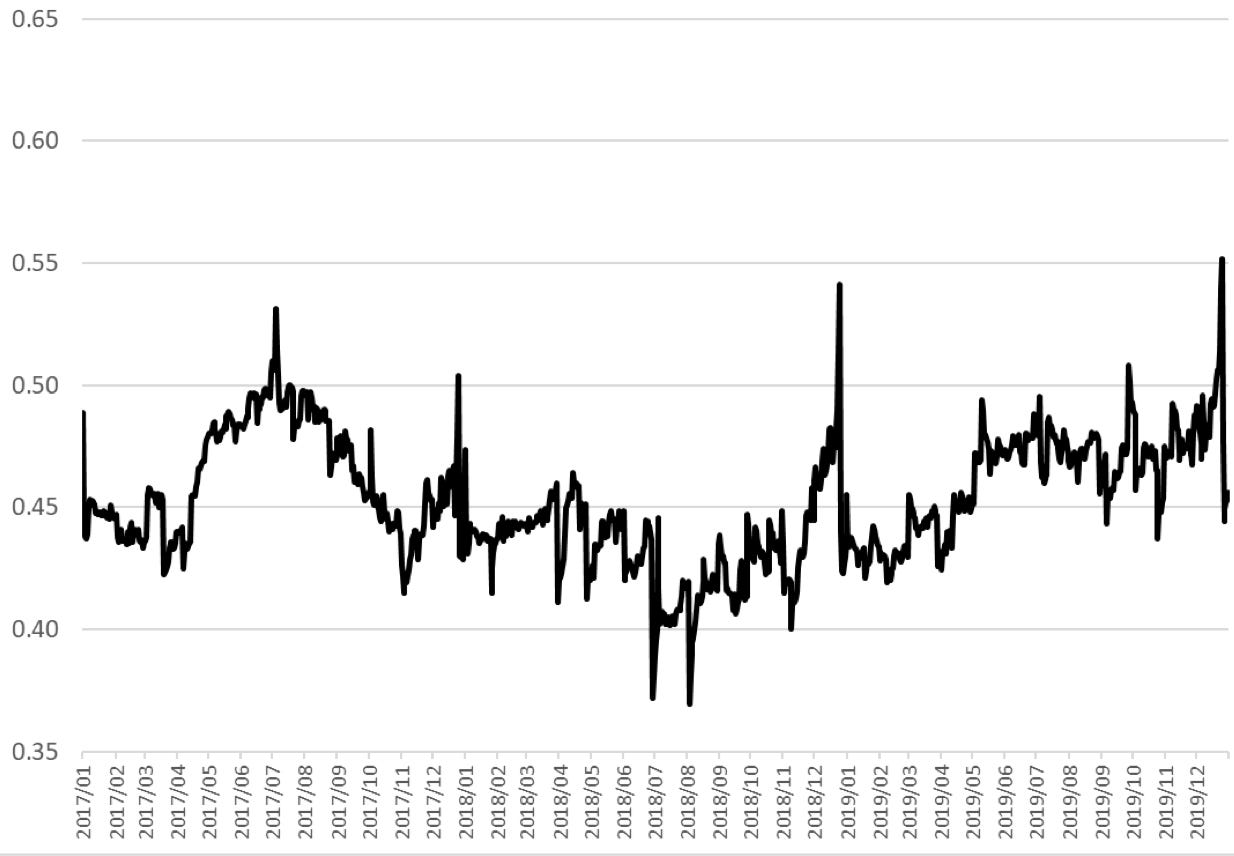 Source: Fernandez-Perez et al. (2020).
There are regular spikes in mood around Christmas and smaller spikes around Easter and other public holidays. And then there is a massive wave of depression in summer 2018 with a significant negative spike in July 2018. I am not sure, but I think this was the day the German football team was eliminated in the group stage of the World Cup. A sad day, if there ever was one.
What the researchers did now was to investigate how this valence measure correlates with stock market returns. And just like previous research on the weather has shown that on sunny days, people are more optimistic and thus more willing to buy stocks, so too does the mood of music influence our investment decisions. On days with a positive valence, stock markets tend to go up more than justified by fundamentals, leading to a short-term reversal in the next two days. In other words, Spotify could run a hedge fund that measures the valence of the tunes played each day and then bet on short-term reversals or the next few days. It's a shame that these effects are so small that it is likely impossible to make money with it. But at least we enjoyed the music…