Discover more from Klement on Investing
Thoughts on financial markets by a grumpy, middle-aged German. What more do you want?
Over 10,000 subscribers
We are not investing enough in energy
The International Energy Agency (IEA) has published its revised estimates for investments in energy exploration and infrastructure for 2020. In it, the IEA makes some dramatic changes in reaction to the Covid-19 pandemic and the severe drop in fossil fuel prices. They cut the expected investments for 2020 by c. $150bn or about one third. This alone should lead to a significant decline in oil production by 2 million barrels per day in 2025 and a 60 billion cubic metre reduction in natural gas production. Of course, that means that in the next few years it is unlikely that oil and gas prices will remain at current levels. The long-term reduction in production alone should lead to a recovery of fossil fuel prices over the next few years.
Expected change in oil and gas investments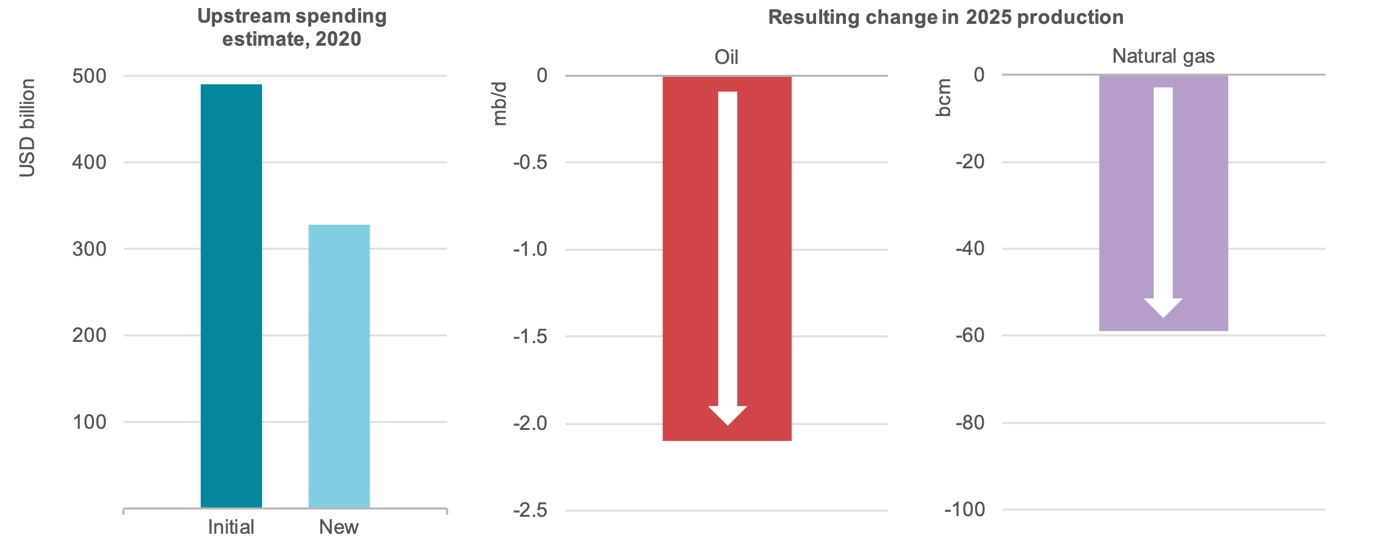 Source: EIA. Based on company announcements and guidance.
This also means that we should not expect the shift towards renewable energy sources to abate. If oil and gas prices remain low only for a relatively short time, there is no sustained incentive to return to internal combustion engine cars or use fossil fuels as the main source of energy. Wind remains the cheapest form of energy in practically every country in the world (even without subsidies) and solar PV is typically the second or third cheapest form of energy with production prices neck and neck with modern gas power. But since the price of solar PV power generation continuously drops, we can say that for all practical purposes that wind and solar are the cheapest sources of energy everywhere, from the United States to the UK and all over Europe. In this respect, it is good to see that the major energy companies have not cut their investments in renewable energy by much and the current crisis will only accelerate the adoption of renewable energy.
Global investments in green energy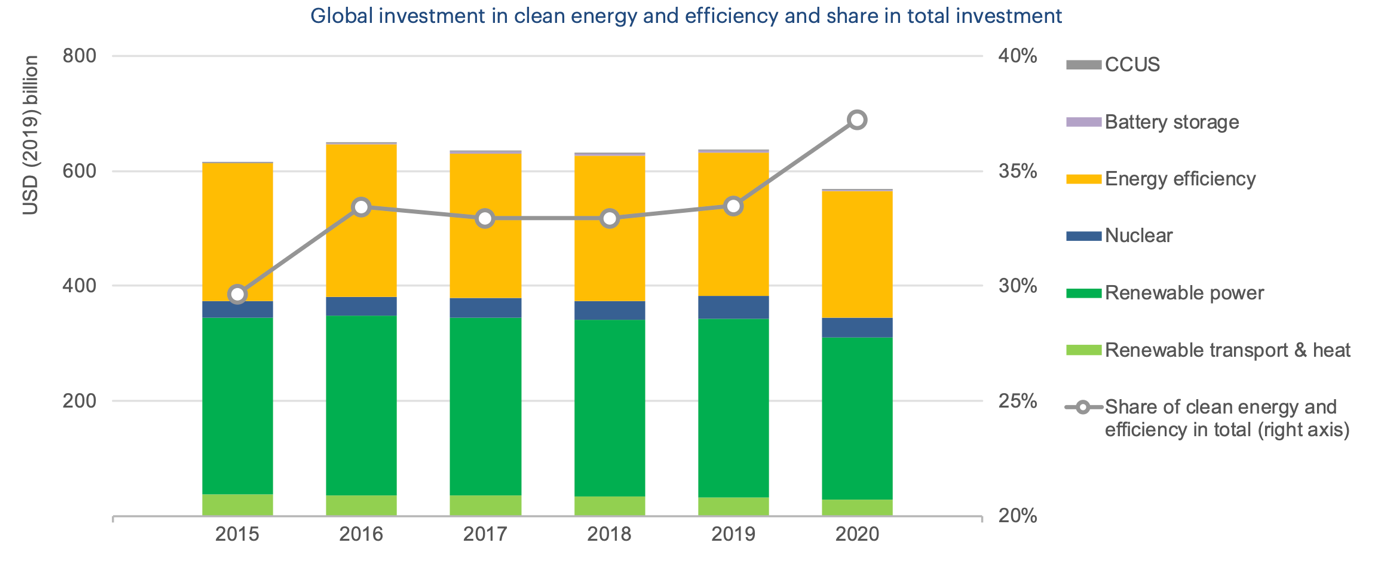 Source: EIA. Based on company announcements and guidance.
However, while it is laudable that investments get more and more focused on renewables, we are not doing nearly enough to significantly mitigate climate change. The chart below compares current energy investment plans with the needed investments to meet the Paris climate goals between 2025 and 2030. So, no reason to celebrate. We are still well on track to fry our planet and experience irreversible effects of climate change in the next decade and beyond.
Global investments in green energy

Source: EIA. Based on company announcements and guidance. CCUS = Carbon capture, use, and storage. SDS = IEA Sustainable Development Scenario.