Discover more from Klement on Investing
Thoughts on financial markets by a grumpy, middle-aged German. What more do you want?
Over 10,000 subscribers
The Virtuous Investor
I am not a religious person, but sometimes I read old religious texts to extract their philosophical teachings. And recently, I stumbled across an old text written by Erasmus of Rotterdam in 1503. The book is reportedly a handbook for a soldier who appeared uncivilized, yet friendly, when he met Erasmus. The wife of the soldier asked Erasmus to write a text that would help her husband rectify his behaviour. The end product is the Manual of the Christian Knight, which became very influential and widely read in the 16th century. 
What intrigued me about this text are two things. First, Erasmus did not emphasise the need to observe Christian rituals and ceremonies. Instead, he wrote a manual on how to live a good life without the need to participate in superficial rituals that seemed meaningless to the soldier. I love this approach, because all too often, religious people try to put their religiosity on public display by following rituals and ceremonies zealously while otherwise living a life that is far from the teachings of the religion they hold so dear. Erasmus instead focuses on daily life and the teachings of Christianity when looked at as a school of philosophy.
The second thing that I found intriguing about the text is that the 22 lessons in it can easily be translated into 22 lessons for investors and what it means to be a good or virtuous investor. And this is what started me on this path. In this post, I will enumerate the 22 lessons for the virtuous investor as derived from Erasmus' manual. Over the coming weeks, I will dive deeper into each of the 22 rules and explain what these rules mean for investors, effectively creating a manual for the virtuous investor.
Thus, without further ado, here are the 22 rules of the virtuous investor: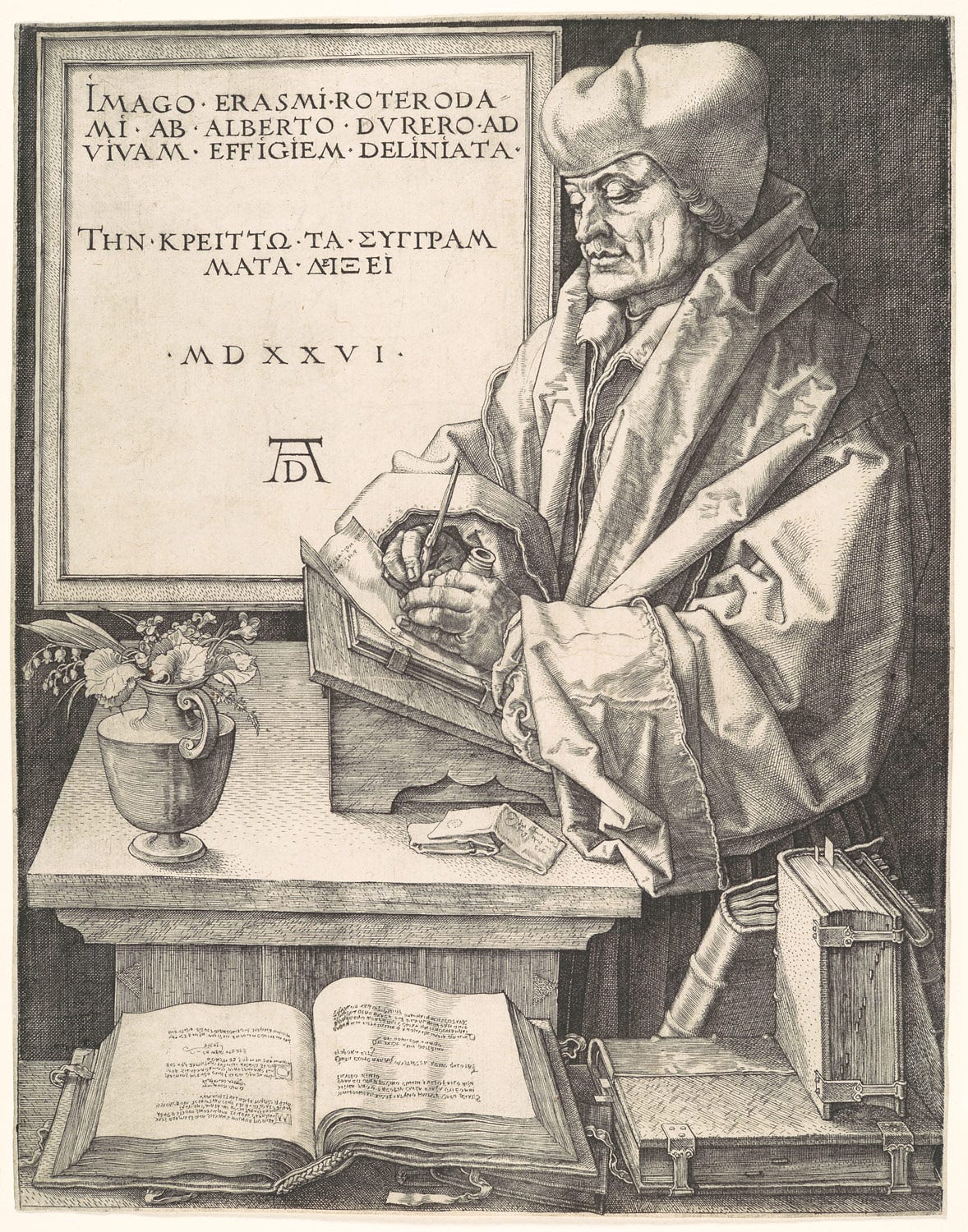 Source: Metropolitan Museum of Art